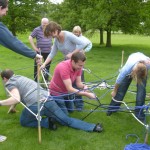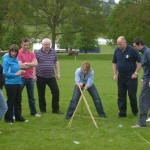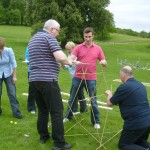 Ideal for small to medium sized groups including Stag/Hen groups and Family groups.
Minimum number 6 people.
Team Challenge doing one Adventure Challenge (Orienteering or Abseil or rig a Tyrolean) and Problem Solving Team Games.
Fun challenging team games that require communication, guidance and support, opportunities to learn, bonding, empathy and encouragement.
Learn how to use an Orienteering map whilst collecting tokens on the way.
Can you abseil off a vertical rock face?
Rig a Tyrolean to rescue our mannequin from one island to a safe island (don't worry we do not use a real body).
£49.00 per person
Allow 3 to 4 hours for the session.
Location near Matlock Bath.
malc.lawson69@gmail.com
07708 69 69 42
Accommodation not supplied.
Food not supplied.
Own transport required.